We're Mondo…
…a Vermont video production company with a decade of experience creating videos for brands across America. From initial concept and strategy to post-production and delivery, Mondo specializes in working with marketing agencies and marketing professionals to bring your message to the world.
What sets us apart?
We're extremely nimble. From the moment you call us with your video idea, we're ready for action. Most times we can be on site shooting within 2 weeks of the first call, and we can turn around an edit in another 2 weeks. Whether we're flying across the country or shooting near home in Vermont, our agile video team is designed to be mobile and efficient without sacrificing quality.

If you're in marketing, we're your people. We've been producing videos for marketing agencies and marketing professionals for over a decade. So we have the utmost respect for your audience, your clients and your budget.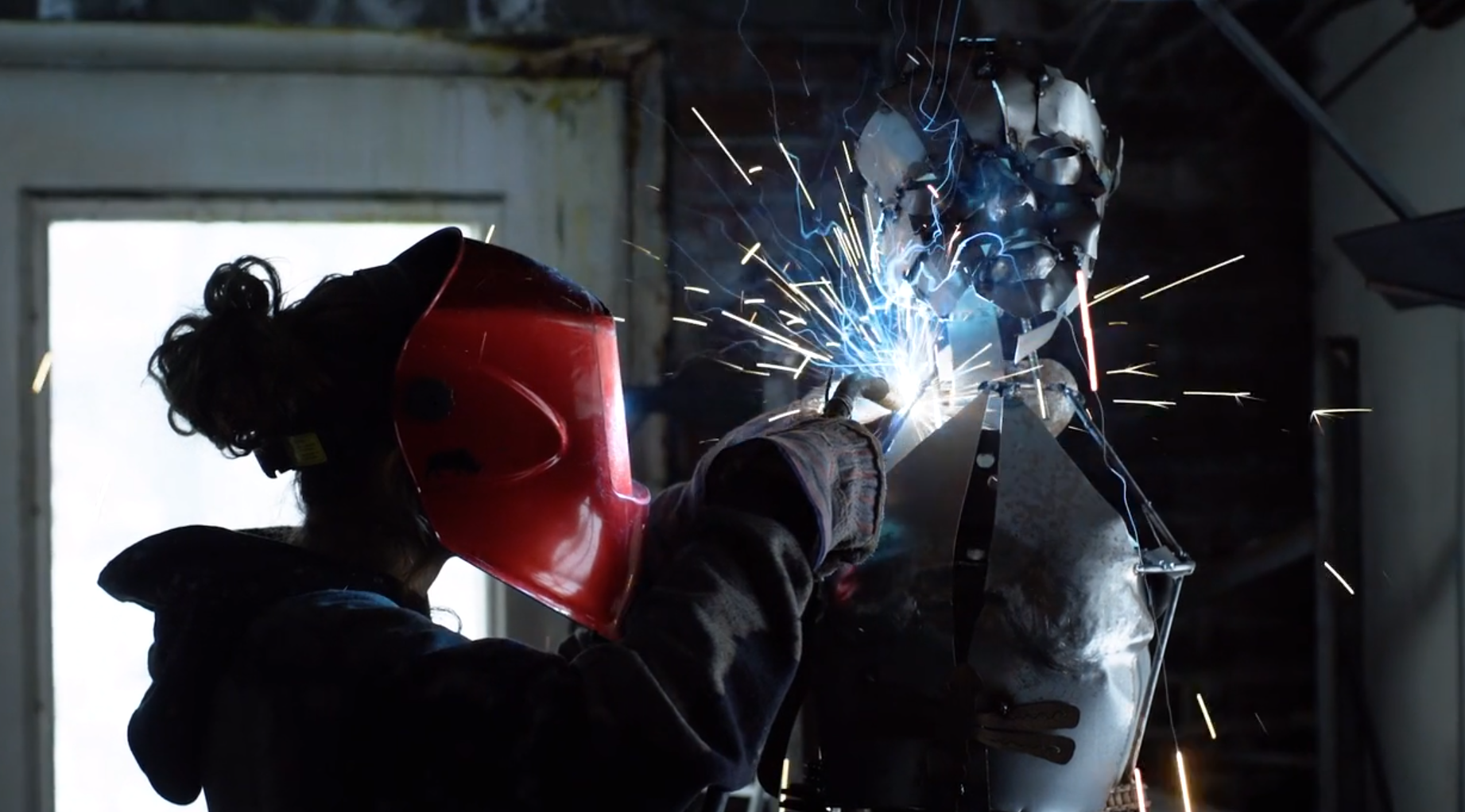 Luke's love for video started with an 8th grade class project to produce his own version of the Greek myth "Theseus." His love for Vermont began on a snowboarding trip to Stratton as a kid. In 2010 he founded Mondo in Brattleboro. In the subsequent years he would add digital marketing to Mondo's service mix, allowing the company to take on bigger projects that mixed video production with social media, advertising and website development projects. In 2019, Mondo pivoted to once again focus solely on video production. Luke lives just outside Brattleboro with his wife and two daughters.
VIDEOGRAPHER & ART DIRECTOR
Shane is Head Videographer and Art Director at Mondo Mediaworks. He is Mondo's principal onsite shooter and oversees all stages of production from concept to shooting to editing to final delivery. Shane's video career got started as a teenager with a camcorder, making videos of his friends skiing in central New York. He would go on to produce award-winning ski-movies while traveling around the globe. He has been riding his bike to work at Mondo since 2014.
Garret Harkawik is an Emmy-nominated documentary filmmaker, whose work has been screened internationally. He has been videomaking professionally for over ten years, during which he has produced, directed and edited everything from music videos to feature films. He lives in Wilmington, Vermont with his wife, daughter, cat and dog.
History
If we're going way back…
Luke's parents bring home a Panasonic PV-210D camcorder to record family moments. Later, Luke and his best friend will use it to produce their first video.
...it all started when Luke's parents purchased a VHS camcorder in the late 1980s. Luke immediately became fascinated with the concept of recording live action and then playing it back for an audience. In the eighth grade Luke and his best friend, Pat, convinced their English teacher to let them make a reimagined version of the Greek myth, "Theseus." They got an A, but more importantly they had a blast.
To make ski videos, Shane borrows his first "real" camera from a friend. It had a broken viewfinder, so he relied on a super wide fisheye lens to ensure his subjects were in frame.
Luke took all the film and video classes available at his college, just as film was moving aside to let digital video take over. Eventually, he found himself in the marketing department at a Vermont ski resort, where he met and teamed up with Shane. YouTube and Facebook were just beginning to become household names, and online video was about to explode. Luke and Shane spent an entire ski season making high-energy (sometimes ridiculous, if we're being honest) marketing videos for the resort. Although the two videographers didn't yet know it, the Mondo seed had been planted.
Luke and Shane meet for the first time while working together at a ski resort. Armed with a hand-me-down Canon Optura miniDV camera, they begin producing marketing videos for web and social media.
It was 2010. With the ski season over, Luke realized he could start his own video production business and "see if this YouTube thing lives up to the hype." Shane would spend the next several years travelling the world with a pair of skis and a camera bag, making videos for a ski brand. Back in Vermont, Luke secured his first gigs making videos for local Vermont organizations like Vermont Performance Lab and Grafton Village Cheese Company, armed with a simple Flip cam. By this time Facebook and YouTube were growing exponentially, so Luke added social media management to his services, hired his first employee, and started building a marketing agency to boot. By now, Mondo was able to afford more professional camera gear, including DSLR cameras, lavalier microphones and a lighting kit.
More and more clients signed on for Mondo's services, which now included website development, digital advertising, SEO, email marketing and social media management. By 2015, Shane decided he'd had enough of "van life," and Luke convinced him to return to Vermont and take over Mondo's video production services.
With more and more clients signing on for productions, Luke upgrades Mondo's primary camera to a Canon 60D.
Mondo's video quality improved dramatically over the next few years. Other marketing agencies in the region began hiring the agency to produce everything from television commercials to corporate videos to quirky social media content. Mondo's video department continued to grow steadily, and in 2018 the decision was made to wind down marketing services and focus on what Mondo always did best: video.
Nowadays, Mondo works closely with marketing agencies in New England and beyond, serving as their video production partner. Mondo also works directly with in-house marketing professionals in industries like manufacturing, education, travel and tourism, food and beverage production, nonprofits and hospitality.
While they've upgraded their equipment several times since that first Flip cam, the core principle has remained the same: make great videos and have fun while doing it.
Two Sony FS5's serve as Mondo's workhorse cameras. They're not the most expensive camera out there, but they're perfect for Mondo's go-anywhere, do-anything production style.